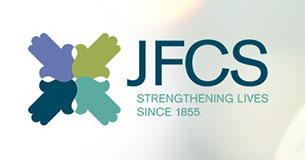 JFCS is committed to implementing and sustaining a trauma-informed culture at JFCS and KleinLife. We are training all staff at JFCS and KleinLife in PCTI care best practices, and implementing a revamped, trauma-informed process between JFCS and KleinLife.
JFCS has hired a second Russian-speaking social worker and revised our staffing to accommodate a part-time social worker with PCTI care experience to carry a caseload.
JFCS also plans to update the referral process between JFCS and KleinLife more thoroughly by identifying current clients who we both serve; determining the services each agency provides to find potential overlap, services that may complement one another, and gaps in services; examining, with a consultant, the current intake processes of both agencies to identify where we can incorporate PTCI principles; and gaining HIPAA authorization from survivors at the beginning of our relationship with them in order to be able to seamlessly refer them for services.